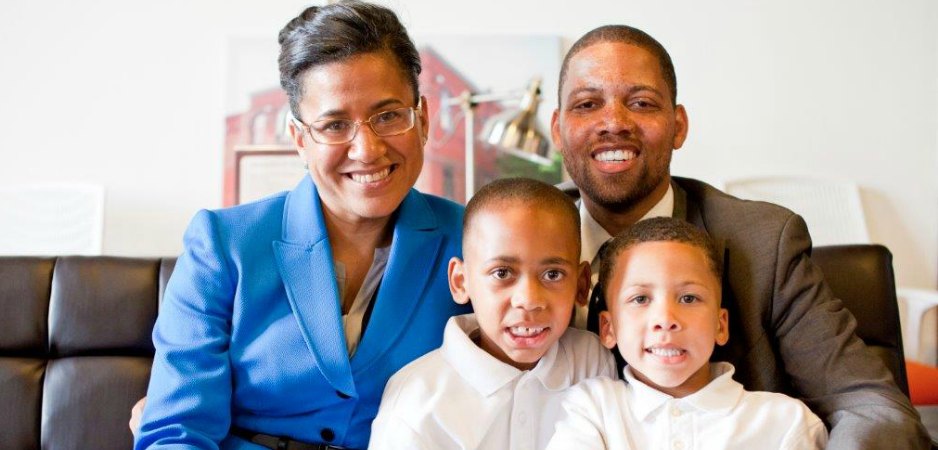 About Donna Bullock
State Representative Donna Bullock is a member of the Pennsylvania House of Representatives representing the 195th Legislative District, which includes parts of North and West Philadelphia. She first won the seat in a special election held on August 11, 2015.
Representative Bullock is an attorney, mother, wife, and a tireless public servant, who is committed to supporting working families through legislative initiatives that fund public education, create jobs, and build healthy, sustainable communities. She is an advocate for equal pay, an increased minimum wage, clean energy and environmental justice, quality public schools and pre-k education, and sustainable community development.
After growing up in poverty, Representative Bullock attended Temple University's Beasley School of Law and used her legal skills to empower others. Before joining the House, Representative Bullock worked as special assistant and attorney for the Philadelphia City Council President's Office, and as an attorney at Community Legal Services and Laura Solomon & Associates.
Representative Bullock currently serves on the boards of Community Legal Services, Philadelphia Legal Assistance, Gesu School, and the Board of City Trusts, and the advisory boards of the Affordable Housing Centers of Pennsylvania, Smith Memorial Playground, Parent-Child Home Program, and Columbia North YMCA.
A resident of Strawberry Mansion, Representative Bullock and her husband, Otis, enjoy spending time with their two sons, Malcolm and Xavier, who are big fans of the Philadelphia Zoo and everything involving nature.
Committees, Caucuses, and Appointments
Aging and Older Adult Committee (2015-2018)
Assistant Whip, Democratic Caucus
Appropriations Committee(2016-present), Democratic Chair of Criminal Justice Subcommittee (2019-2020)
Climate Caucus,
Consumer Committee (2017-2018), Democratic Chair of Housing Subcommittee (2017-2018)
Cycling Caucus
Hope Caucus
Hunger Caucus
Interstate Commission of Juveniles, Governor Appointee (2018-present)
Joint Legislative Conservation Committee, House Appointee (2017-present), Secretary (2019-2020)
Literacy Caucus
Liquor Control Committee (2015-2016)
PA SAFE Caucus
Pennsylvania Legislative Black Caucus, Vice Chair (2017-2020)
Philadelphia Delegation
Policy Committee
Professional Licensure Committee (2019-2020)
School Safety and Security Committee, House Democratic Caucus Appointee (2018-present)
State Government Committee (2015-2018), Democratic Secretary (2017-2018)
Student Debt Caucus
Women's Health Caucus
Urban Affairs Committee, Democratic Secretary (2019-2020)